Sri Lanka, formerly known as Ceylon, and officially the Democratic Socialist Republic of Sri Lanka, is an island country in South Asia. It lies in the Indian Ocean, southwest of the Bay of Bengal, and southeast of the Arabian Sea; it is separated from the Indian subcontinent by the Gulf of Mannar and the Palk Strait.
For our first trip there, a driver was waiting for us at the airport and we spent a bit more than one week travelling across the country, from east to west, where our final destination was: My friend's mother has a hotel near Arugam Bay and it's called Babarpoint.
We visited Sri Lanka twice. Beaches, surf spots, temples, markets, and an incredible wild life diversity characterizes this incredibly beautiful country. Our trip started in Colombo but we quickly moved to Dambulla(2), were we visited Sigiriya, the golden temple and the cave temple. Then we moved to Passikhuda(3) for some time at the quiet beach, and then went south for our stay at 
Babarpoint
(4), in Pottuvil, near Arugam bay. This place is dear to my heart and offers great surf spots (whisy point and pottuvil point) as well as some temples and lots of wild life. Then we took the local train (packed!) and visited Ella(5), the tea plantations and the incredibly 9 arches bridge (and that is were our drone died). After Ella, we went back to 
Babarpoint
 to finish our stay in this peaceful place.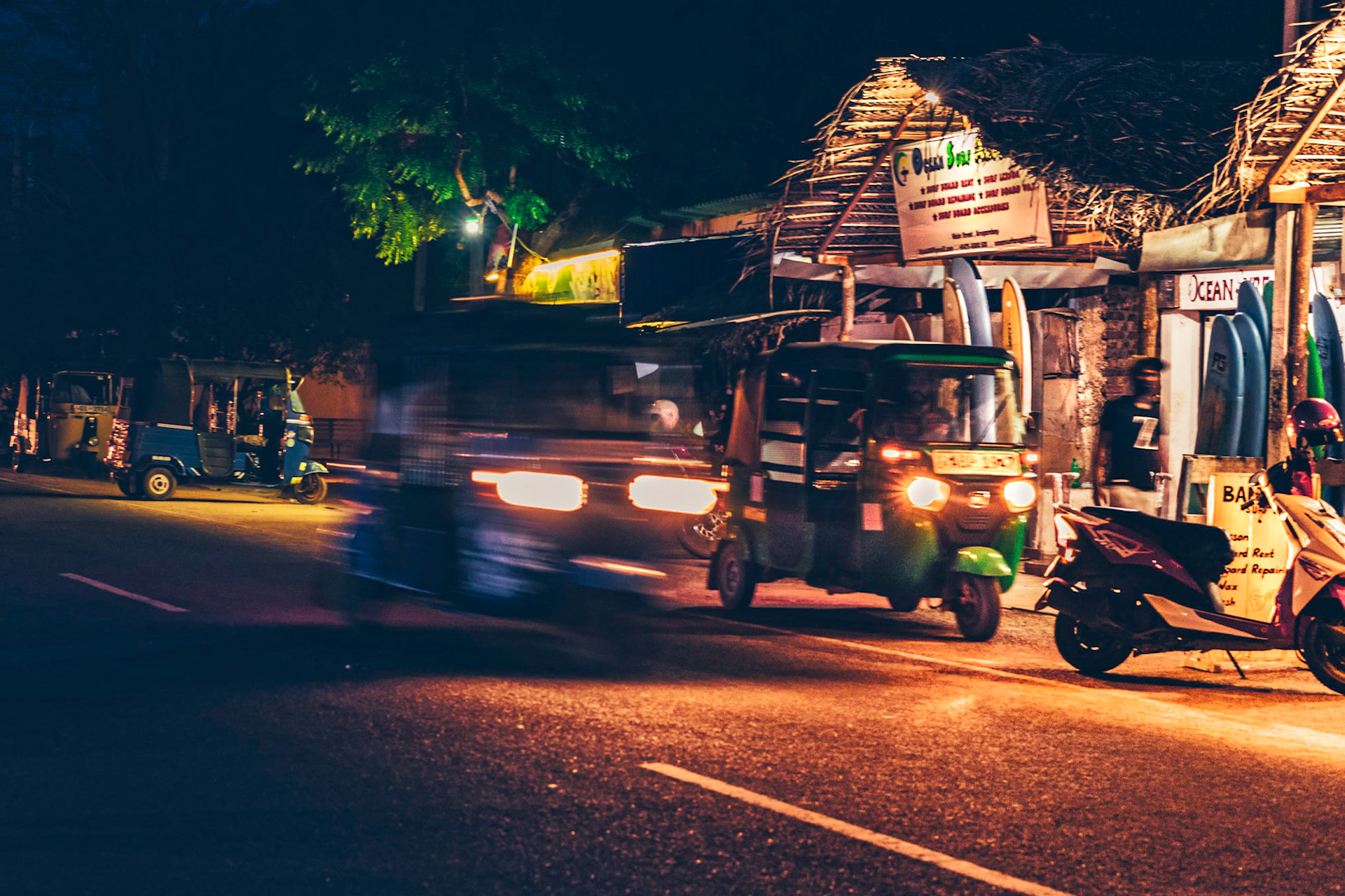 Imagine a swiss lady, who decides to leave for a country she hardly knows and build bungalows and a restaurant to welcome tourists who like to surf and visit Sri Lanka. That's my mother in law. So after all the hard work had been done, we came to visit the place and enjoy the beautiful place she has created and took some pictures for her website.
The hosts, Catherine and Michel, welcome you in a warm and friendly atmosphere. You will benefit from a peaceful and dynamic environment; while making a splash in the swimming pool you will be surrounded by Sri Lanka's wildlife beauty and excitement.
The hotel is located close to Arugam Bay, with easy access to surf spots : Whiskey Point and Pottuvil Point.